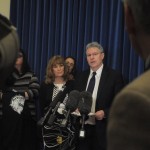 Saanich School District has finally been granted the funding from the provincial government to replace a badly damaged roof on Bayside Middle School.
The District had been trying since 2007 to apply for capital funding from the province to replace the roof but were repeatedly turned down. The local Parent Advisory Council, (PAC) told CFAX that $380,000 had already been spent patching the leaking roof, and repair water damage caused by it, but they say that a real fix is needed.
Saanich North and the Islands NDP MLA Gary Holman has been working with the Bayside PAC to draw attention to the situation. He presented a petition with over 500 names to the BC Legislature in February.
"line and lines of buckets" in various rooms and corridors throughout the school, and said there are teachers who are having to dodge dripping water in their classrooms."
The situation worsened this month when mould was discovered the walls of the school. Several classrooms were made off-limits to the students as remediation took place.
Sandra Arthur, chair of the Bayside PAC, told CBC last month that there are "line and lines of buckets" in various rooms and corridors throughout the school, and said there are teachers who are having to dodge dripping water in their classrooms.
"There's a few classrooms where the water is actually gaining access into the electricity light fixtures so they have to turn the lights off because it's unsafe, and then the children are working in a dimmed light environment."
According to CFAX the provincial government has now made a commitment to fund a share of the costs and as such, the Saanich School Board has approved spending up to 1.1 million dollars for the new roof. The District hopes to have the job put to tender and a contract awarded early enough that work can start in July, very shortly after school breaks for the summer.
-30-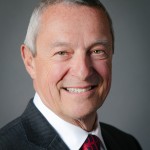 Fassbender lays out the framework for discussions.
by Roger Stonebanks, citizen journalist
The BC government has laid out to local mayors its proposed "Framework for Discussion" for "governance and service integration in the Capital Region."
Indeed, Community Minister Peter Fassbender said this about "future choices" – "the initiative is not about reaching a specific, unilateral outcome; it is about understanding the opportunities for service and governance integration in order to help local governments make future choices." The lobby group Amalgamation Yes (Capital Region Municipal Amalgamation Society) has advocated "for an independent, unbiased study of our regional governance to be undertaken by the Province, leading to binding referendum." The Community Charter requires an affirmative public vote in participating municipalities if two or more municipalities want to amalgamate.
"the initiative is not about reaching a specific, unilateral outcome; it is about understanding the opportunities for service and governance integration in order to help local governments make future choices."
Fassbender, in asking for comment from mayors on his proposed framework which is headed Capital Integrated Services and Governance Initiative, set a timeline with a deadline of February 2016 for agreement, an announcement and launch in February/March, an interim progress report in May and final findings in the summer/fall. Fassbender said his proposed framework "outlines a potential approach, goals and roles for facilitated fact-finding to help identify the real issues and opportunities for Capital Region communities. This could be a basis for a Terms of Reference for a consultant."
Fassbender commented that some mayors want more time to review his proposed framework. "I know that this is a busy time for us all and I want to ensure everyone has the opportunity to provide comments while at the same time ensuring that we are well placed to move forward in a thoughtful and timely way," he replied.
Last May, Saanich council, under an initiative by previous Community Minister Coralee Oakes, voted to participate in a study of governance in the region "dependent upon the Terms of Reference and nature of the study proposed." There was public input at committee of the whole on May 25, 2015. The current proposed Framework for Discussion has not been brought to a Saanich council.
SVO asked all four of the local mayors for comments on the Framework for Discussion and whether it will be brought before their respective councils as happened in Oak Bay and Esquimalt.
"is about understanding the opportunities for service and governance integration in order to help local governments make future choice."
North Saanich's Mayor Finall told SVO that she responded to Fassbender requesting a further meeting of mayors to discuss the need for terms of reference for a consultant, using the Framework as a basis. "I suggested that a number of other matters needed preliminary consideration, including:
(a) willingness of municipalities to participate;
(b) costs of the consultation;
(c) responsibility for costs;
(d) time needed to collect information;
(e) how the consultant would report," she said.
As for future choices, Fassbender said that the current initiative "is about understanding the opportunities for service and governance integration in order to help local governments make future choice."
The provincial government's role, he said, is to focus on facilitating the discussion among local governments, to retain/fund a consultant to work with local governments to collect information and to assist local governments in creating opportunities to increase understanding of the facts. As well, the facilitation process will help local governments identify "any underlying as well as common interests/opportunities towards service and governance integration."
The proposed framework is a follow-up to a meeting Fassbender had with local mayors last Dec. 3.
You'll find more stories on regional governance HERE.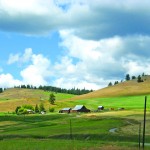 One of the more active community associations in the Greater Victoria area is disbanding. The Residents and Ratepayers of Central Saanich Society, raised from the ashes of the Central Saanich Ratepayers' Association in 2009, failed to elect an executive board at its recent Annual General meeting, and so cannot continue to operate.
In its seven year of existence, RRoCSS sued the Municipality of Central Saanich for acting contrary to the Official Community Plan (OCP); led the fight to prevent the Peninsula Co-Op from developing a piece of rural land at the corner of West Saanich and Keating X Road; spoke out against densification proposals; held seven all-candidates meetings; and protested the Senanus pipeline project.
"It's too bad. RRoCSS did a lot of good in its time."
Former president Ian Cameron is forthright in his analysis of the reason for the demise. "It had problems from the start," Cameron says. "I was asked to chair the inaugural meeting. Of the 40 people who showed up, 25 to 30 were worried that the last election had elected a development-minded council, and they wanted to put a brake on. The rest of the people wanted to make Central Saanich a better place to live, by welcoming newcomers, having picnics and pot-luck dinners, and so on."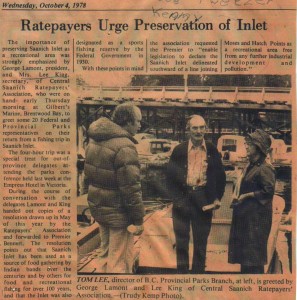 The new society soon found itself embroiled in a contentious issue. Local farmer Ian Vantreight, who had bought out his brother's share in the various family holdings, wanted to subdivide a 15 HA rocky hilltop right on the border of North Saanich.  The application was contrary to the OCP and RRoCSS decided to take action by suing the municipality to ensure that the OCP was honoured. The judge ruled that in spite of what the B.C. Local Government Act says, councils are not bound by an OCP, and found in favour of the Municipality. The Society lost an appeal.
Cameron is somewhat bitter about that case. "A lot of the impetus for going to court came from people who don't live in Central Saanich," he says. "They lived in North Saanich, on lots that had been good farmland, but they didn't want more houses next door. My objection wasn't to the development per se, I objected to the fact that it was contrary to the OCP. As soon as the case ended, they all bailed out, and so did the folks who wanted to hold potluck dinners and picnics. The case cost so much money that the Society never recovered," said Cameron. When it was over, membership declined from a high of 125 to about 30. Cameron paid for a large part of the cost himself.
Perhaps more picnics and potlucks balanced with the  battles may have led to the membership taking their hands out of their pockets during the call for directors, one can only speculate.
The loss of this community resource is being felt across the municipality. Coun.
Alicia Holman (nee Cormier) said that it's her hope that, "after a well-deserved rest, the volunteers who gave so much to RROCS will find the energy and community support to form a new association," adding, "Central Saanich needs you!"
Coun. Zeb King spoke of the long history of this and preceding ratepayers'
organizations crediting work that his grandmother did with just such a organization in the 1970s for protecting the Saanich Inlet from various environmental threats. "The municipality really needs some sort of a cross-Central Saanich organization that takes on various challenges and issues from across the municipality. At present, there really is nothing that takes on various issues – not just single issues or issues around a specific area," said King
Ian Cameron concludes by saying, "It's too bad. RRoCSS did a lot of good in its time."
A visit with Sidney historian author, editor, and impersonator, Chris Gainor
by Sue Stroud, citizen reporter
How do you link Winston Churchill, the history of space travel and Terry Fox? Why through Chris Gainor of course, historian, journalist, author, communications director and impersonator.
When I sat down with Chris the first thing he told me was, "Fifty-four years ago today John Glenn went into space. I watched it on the TV in our basement in Calgary and was hooked. It was exciting, it was something brand new."
This launch set the tone for Chris's future, he became an authority on cold war politics and the technology it spawned.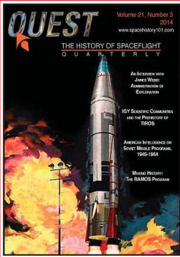 The United States developed the Atlas rocket as an intercontinental ballistic missile (ICBM) to carry nuclear warheads and that rocket became the starting point for many
space projects. President Kennedy, spurred on by his failed Bay of Pigs invasion and the multiple successes of Soviet space science, pledged his nation to land a man on the moon. "This was one of those rare eras in history where everything converged, it created the perfect setting for the Apollo 11 moon landing."
Chris acquired his MA in Space Studies through the University of North Dakota, he heard about this online opportunity via Quest: The History of Spaceflight Quarterly which he now edits.
As a journalist with the Vancouver Sun, he co-wrote a  series with Tim Padmore on the medical treatment of Terry Fox which won a National Newspaper Award.
For a time he was NDP caucus communications director.
Chris worked with the NDP caucus when they were both in government and in opposition. He also worked in communications for the Hospital Employees Union (HEU) before he  went on to get his Ph. D at the University of Alberta, studying the history of space technology with Dr. Robert Smith.
Chris is an author of four books, most notably Who Killed the Avro Arrow (2007) and Arrows to the Moon (2001) which tells the story of the Canadian and British aerospace engineers hired by NASA after the Avro Arrow program was shut down in 1959.
In 1980 he was at the Jet Propulsion Laboratory in Pasadena with Clyde Tombaugh, discoverer of Pluto, Carl Sagan, Ray Bradbury and others to watch as Voyager as it flew by Saturn. It was another exquisite moment.
Chris is now First Vice-President of the Royal Astronomical Society of Canada and spends much of his time at the Dominion Astrophysical Observatory at The Centre of the Universe on Little Saanich Mountain. He credits MLA Lana Popham for her tireless efforts in the fight to keep it open after cuts by the federal government in 2014. He is also a fellow of the British Interplanetary Society the oldest space exploration advocacy organization in the world.
"The history of space exploration is undergoing change," Chris says, "it's time to reflect on the role of race and gender. It's time to de-colonize our thinking."
NASA recently hosted actress Nichelle Nichols, best known as Star Trek's Lt. Uhuru, on its Stratospheric Observatory for Infrared Astronomy (SOFIA) to help promote interest in space science. She has been active with NASA since the TV series ended helping recruit women and minorities. As Chris takes on the editorship of the Quest he is hoping the magazine will begin to reflect these changes. Chris has one caution for us in this age of looking to the stars to escape the mess we've left behind, "if we screw it all up with climate change, there's no time and no chance to move into space."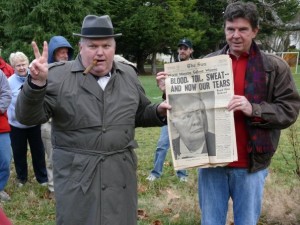 Where does Winston Churchill fit in? Well, when Chris was a reporter in Vancouver he attended a Hallowe'en party dressed as Churchill. He'd spent some time learning Churchill's voice by listening to a recording of John Diefenbaker imitating Churchill. Les Leyne, another reporter he knew heard of this and invited Chris to play Churchill at his annual Toast to Churchill in the Mayor's Grove at Beacon Hill Park.
So if some January day you see a man with a bowler hat and a big cigar strolling into the park stop a moment and say hello to Chris Gainor.
And whatever you're doing May 14th, 2016 Chris has you beat. He'll be spending Astronomy Day in Burlington, Wash at a reunion of the Apollo 8 astronauts.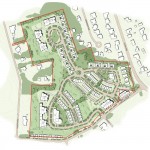 by Roger Stonebanks, citizen journalist
Plans for a major housing development in Cordova Bay are being opposed in their current form by the local community association.
"The proposed Aragon development represents a high concentration of residential units, with a property density 3-4 times greater than the adjacent Sayward Hill," the Cordova Bay Association for Community Affairs (CBA) has told the District of Saanich in two reports outlining community concerns:REPORT on KEY ISSUES & CONCERNS, and The Upgrades to Fowler Road in conjunction with the Aragon development.
The development would … further aggravate existing traffic issues in the immediate vicinity of the development location ~ CBA
The CBA added, "Such a high concentration of residential property will have a significant impact across a wide range of services and amenities in the area. The development would exceed the capacity of the existing sewage system and further aggravate existing traffic issues in the immediate vicinity of the development location."
However, while the association does not support the application as presented, it said it does support a residential development. The objections to the present proposal are because of unit density, lack of details about volumes and traffic movement, timing of improvements to Cordova Bay Road and Fowler Road and "finally the proposed development is inwardly focused."
We will continue to work with the CBA and all of our neighbours and the District of Saanich to come to an understanding ~ Aragon Properties
David Roppel, director of planning and development at Aragon, told SVO: "We have read the Cordova Bay Association's comments in detail and we have met with the CBA many times. We will continue to work with the CBA and all of our neighbours and the District of Saanich to come to an understanding on the best path forward for this project. We are committed to our community building efforts in the District."
Aragon Properties applied last year for rezoning and other approvals from Saanich for 385 dwelling units in condos, apartments, townhouses and houses on the former Trio site at Cordova Bay Road and Fowler Road. The proposal is being processed by Saanich staff has not reached Saanich council.
Note: earlier SVO stories about this proposed development:
Rezoning Submitted for Major Cordova Bay Housing (Oct. 6, 2015)
Major Development Downsized (Aug. 1, 2015)
                                                                  -30-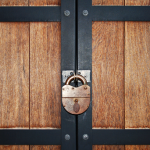 What goes on behind closed doors at municipal council meetings?
by Roger Stonebanks, citizen journalist
The topics are limited and spelled out in the Community Charter which starts with the premise that all council meetings are open to the public – except for the listed subjects.
The process of reporting publicly from in-camera meetings is being streamlined or formalized in Saanich which in turn has raised the question – what happens when the public is excluded?
Saanich Coun. Colin Plant told Saanich Voice Online that "the vast majority of business is conducted in the public realm. The  colloquial phrase 'legal, lands and labour' are the main reasons why we typically go into an in-camera session."
The Community Charter (Division 3) rules that council meetings "must be open to the public" but they may be closed if the subject relates to 15 topics (for example – personnel matters, litigation, land acquisition, disposal or expropriation) – and must be closed if it relates to five more topics – for example, negotiations between the municipality and a provincial or the federal government. (See our online story for links to the Community Charter.)
In Saanich, the director of legislative services, Carrie MacPhee, recommended in a report to council that a new category be
added to the Council Procedure Bylaw called "Rise and Report from In Camera Meeting." She said, "This addition will provide a more formal process for the reporting out, as appropriate, of motions from meetings closed to the public." Previously, decisions would be "reported" more informally and were included in the Minutes of an open council meeting but without the formality of "Rise and Report."
"Anything we can do to help the public have more faith in their local government without contravening the Community Charter is something we should do," said Plant, who moved a motion to approve the staff recommendation.
The term "Rise and Report," he said, is "used to describe what is shared (allowed to be shared) publicly after an in-camera meeting. Some members of the public have concerns about in-camera meetings because they do not know what is specifically discussed during an in-camera meeting. However, we always state the reasons (as per the Community Charter) before going in-camera even if the public is not present."
Plant said there will be, on each in-camera meeting agenda, "a section called Rise and Report. This will be reviewed at each in-camera meeting. Some meetings will see us rising and reporting and others will not."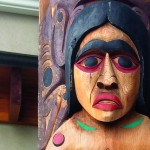 North & Central Saanich move forward with the Reconciliation process.
by Michele Murphy
Last June the Truth and Reconciliation Commission of Canada (TRC) released its long-awaited report, Honouring the Truth, Reconciling the Future. In this historical report are 94 recommended Calls to Action urging all levels of government — federal, provincial, territorial, Aboriginal, and municipal — to work together to change policies and programs in an effort to repair the harm caused by residential schools and move forward with reconciliation.
This past January (2016) both Central and North Saanich officially began the process of reconciliation and working through the TRC report and the recommendations that it offers.
The TRC was formed, and the report was produced, as part of the federal Indian Residential Schools Settlement Agreement of 2008, the class-action settlement in which former residential school students took the federal government and the churches to court. It was the largest class-action settlement in Canadian history.
The TRC's Report is the culmination of six years of research documenting more than 150 years of Residential school experiences of the Aboriginal peoples, mainly children. It serves as a public historical record of the past policies and operations of the former residential schools. The report includes a detailed account of the psychological, physical, and sexual abuse inflicted upon Indigenous children in government residential schools, abuse that resulted in more than 3,200 deaths and devastating long-term, multi-generational effects and consequences.
Of the 94 recommendations for the report offers, at least 16 are actionable at the local level, and five specifically call upon municipalities to take action – all with the goal of building new equal partnerships with Aboriginal people in Canada based on truth, dignity, and mutual respect.
The five recommendations that specifically call upon municipalities are:
#43: We call upon federal, provincial, territorial, and municipal governments to fully adopt and implement the United Nations Declaration on the Rights of Indigenous Peoples as the framework for reconciliation.

#47: We call upon federal, provincial, territorial, and municipal governments to repudiate concepts used to justify European sovereignty over Indigenous peoples and lands, such as the Doctrine of Discovery and terra nullius, and to reform those laws, government policies, and litigation strategies that continue to rely on such concepts.

#57: We call upon federal, provincial, territorial, and municipal governments to provide education to public servants on the history of Aboriginal peoples, including the history and legacy of residential schools, the United Nations Declaration on the Rights of Indigenous Peoples, Treaties and Aboriginal rights, Indigenous law, and Aboriginal–Crown relations. This will require skills- based training in intercultural competency, conflict resolution, human rights, and anti-racism.

#75: We call upon the federal government to work with provincial, territorial, and municipal governments, churches, Aboriginal communities, former residential school students, and current landowners to develop and implement strategies and procedures for the ongoing identification, documentation, maintenance, commemoration, and protection of residential school cemeteries or other sites at which residential school children were buried. This is to include the provision of appropriate memorial ceremonies and commemorative markers to honour the deceased children.

#77: We call upon provincial, territorial, municipal, and community archives to work collaboratively with the National Centre for Truth and Reconciliation to identify and collect copies of all records relevant to the history and legacy of the residential school system, and to provide these to the National Centre for Truth and Reconciliation.
The Union of BC Municipalities (UBCM) initiated dialogue on the TRC Call to Action last September at their annual convention inviting the Commissioner of the TRC, Dr. Marie Wilson to address the assembly. Wilson's presentation focused on the 16 Calls to Action related to municipal and/or all order of government. She challenged local governments to do their part in advancing the process of reconciliation.
By December the Federation of Canadian Municipalities (FCM) issued a statement saying that, "the FCM is committed to supporting municipalities in their efforts to forge these renewed relationships based on mutual understanding and respect." The mayors of Canada's big cities reaffirmed their commitment to work together with Aboriginal leaders to deliver real change in the same statement.
At the regional level Capital Regional District (CRD) Board director Marianne Alto made a recommendation that the CRD Board ask the staff to report back as soon as March with recommendations as to how to move forward. As of SVO's press time that recommendation is still in process. In viewing the online video of the CRD's January Board meeting it would seem that there are varying levels of awareness of the TRC report's recommendations by the directors (item 8.3).
Municipalities across the country are beginning to take up the challenge of reconciliation, some in creative and interesting ways. This past January both Central and North Saanich begun the process of looking at what they can do as municipalities to reconcile the past and move forward in a respectful way.
At Central Saanich's January council meeting Coun. Zeb King put forward a motion asking that council direct the municipality's CAO to, over the course of the coming year, come up with options as to how they move forward on the TRC's five municipally focused recommendations. When asked of the outcome King replied, "I'm so pleased to report that my motion for action on the recommendations of the Truth and Reconciliation Commission was unanimously approved by Central Saanich Council this evening. This is one step forward with more to come." King raised his hands and said "HISWKE", (thank you in Sencoten), upon completion of the vote.
North Saanich included the TRC's report and its Calls to Action in its January 14 day-long strategic planning session. "One of the new items we added was the TRC and how we as local government might respond, and specifically noted Actions 43, 57 and 77," explains North Saanich Coun. Heather Gartshore, adding, "Our Council is in support of moving the conversation forward, recognizing that we have a role in reconciliation with our First Nations communities."
As yet the recommendations of the TRC have not come before Saanich or Sidney Council.
Saanich and the Peninsula is home to four thriving First Nations communities: Tsartlip, Tsawout, Pauquachin, and Tseycum First Nation. The opportunity for creating meaningful change in the relationships between First Nations and non-Aboriginal people is rich in this area.
This is the first of a series of articles that will look at the reconciliation process in our communities. If you would like to contribute to the series, please do be in touch at editor@saanichvoiceonline.ca.
The full TRC Report summary report can be found at www.TRC.ca
by Roger Stonebanks, citizen reporter
Optimism radiated following a meeting between Community Minister Peter Fassbender and Capital Region mayors on issues of governance.
"We have all agreed – all of the mayors and myself – that we had a very productive meeting," Fassbender told Saanich Voice Online. "There's measureable value in sitting together to discuss issues of common interest and concern.
"Our goal coming out of the meeting was to look for ways to move forward. The Province has committed to providing a facilitation process to specifically identify what the real issues are that are being faced by all of the communities. Following that outcome, we have committed to meet again.
"We will ensure that the public is kept informed of the work we undertake."
In inviting the mayors to the meeting on Dec. 3, 2015, Fassbender said " . . . there may be benefit to the region from local governments exploring further the question of how to better integrate services and governance."
Sidney Mayor Steve Price told SVO, "We had a very productive meeting with Minister Fassbender. All of the region's mayors were in attendance and each one raised individual ideas and thoughts on what was working well in their individual municipalities and also what services were already integrated, how that was working and are there potentially any other efficiencies we could be looking at region-wide.
"The minister and his staff took detailed notes and will come back to us at some point in the new year to arrange another meeting to further discuss some of the points that were raised."
Mayor Alice Finall of North Saanich also told SVO, " … it was a productive meeting. The Minister was very clear that the province would not force amalgamation of the Regional municipalities. He did suggest a future meeting of the mayors to consider possible further efficiencies in delivery of services and also to be sure that everyone had the same information. No date is yet set for such a future meeting nor the format."
Mayors Richard Atwell of Saanich and Ryan Windsor of Central Saanich did not respond with comments by the SVO's press time.
Meanwhile, the 13-member residents committee that will examine Saanich governance is expected to be named and start work in January on a minimum 18-month project. Council has implemented the non-binding (expression of opinion) referendum on Nov. 15, 2014, when voters answered "Yes" to this question: "Do you support Council initiating a community-based review of the governance structure and policies within Saanich and our partnerships within the Region?"
You'll find more on this subject by using the SVO search feature:  amalgamation and/or governance
ga('create', 'UA-71844473-1', 'auto'); ga('send', 'pageview');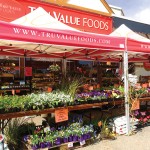 For Cordova Bay Plaza Development
by Roger Stonebanks, Re-printed by permission from the Cordova Bay Association for Community Affairs Newsletter.
When the time comes for new plans for redevelopment of Cordova Bay Plaza – a local community activist group hopes that affordable housing is part of the plaza's future.
Spokeswoman Hanny Pannekoek said her group, working under the Saanich South NDP Executive and in support of MLA Lana Popham, has chosen to focus on affordable housing and building community as its current topic.
"We decided to connect the promotion of affordable housing with a future plan for the Cordova Bay Plaza," she said.
"We envision a plaza which includes affordable housing, a plaza with a mixture of shops, homes and green space, making the plaza a place where people can live, shop and gather in community." Pannekoek said the group wishes to work with others in a non-partisan way.
Plans for a mixed commercial-residential redevelopment of the plaza, which was built in 1960, were approved by Saanich council in 1999. They included a supermarket three times the size of the present one plus shops with 16 apartments above them and a specific bank building.
But underground gasoline pollution spreading from an off-site closed service station resulted in Saanich not issuing the Development Permit. Remediation was undertaken and a Certificate of Compliance issued in 2012 by the
Environment Ministry. Redevelopment, however, did not occur. Most leases including Tru-Value Foods run to 2017.
Plaza spokeswoman Brenda Ferguson of Sutton Realty told The Cordovan a review of the future of the property including whether to sell or redevelop will happen by the spring of 2016. "Nothing is planned at this time," she said. If the decision is to sell, the buyer would need at least a year's lead time or longer.
She said it has proven difficult to lease vacant space (there are two vacancies) with only the offer of a short-term lease. Five-year leases now would take the plaza to 2020. Recently, the plaza faced the expense of a new roof that "had to be replaced."  
Pannekoek, a former secretary of the Cordova Bay Association for Community Affairs (CBA), said the CBA has offered to work with her group in holding an 'open house' to discuss the idea of affordable housing with the wider community and solicit further ideas and input.
Anyone interested in this matter and/or would like to work with the group is invited to contact Hanny at hannyhugo@shaw.ca
ga('create', 'UA-71844473-1', 'auto'); ga('send', 'pageview');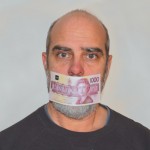 A Look at the Use of SLAPP Suits to Silence the Citizenry
by Ed Johnson, citizen reporter
"A strategic lawsuit against public participation (SLAPP) is a lawsuit that is intended to censor, intimidate, and silence critics…", according to Wikipedia.
Opposition justice critic Leonard Krog, further defines it as "…often a baseless lawsuit which targets organizations and individuals purely to force them to waste resources and time to defend themselves from these baseless attacks and thus constrain their continued
active public participation.
"These lawsuits also act as further intimidation of other citizens who might be wanting to also demonstrate their concerns on issues such as the protection of agriculture land, water quality and broader environmental issues."
It is a scenario that has been played out in several municipalities in the region where the resulting urban sprawl has become a hot topic.  Citizens who align themselves against
unwanted development projects have to determine if the financial and legal challenges they may face are worth the personal sacrifice necessary to achieve their goal.
It is common for the playing field to be uneven. Developers may have access to significant resources as well as the ablity to underwrite the costs of a suit as a business expense.  It then becomes a game of whose resources outlast the others.
In one case in Vancouver a citizens group was successful in its bid to stop development of a nearby forest. They were even awarded costs for their attorney.
The BC Supreme Court judge had this to say about the case (Scory V. Krannitz, May 2011):
"…there is no evidence that the statements made by [the defendants] concerning the possible negative consequences of the proposed fill deposit were represented as absolute certainties. It is apparent that the respondents' statements were opinions about what could happen. These opinions are on a matter of public interest, were recognizable as comment by any objective standard, and not actuated by malice. Thus the defence of fair comment is also available to the respondents even if the statements are proven to be false."
While the citizen group was finally victorious in their battle to save the forestland, they still lost.  Their lives were so changed by the three-year-long battle that many say that they no longer join citizen groups or speak out publicly on any issue for fear of the great costs of litigation.
While things are moving forward on this front in Ontario with their passing of their Protection of Public Participation Act, BC has in fact gone backwards.  In 2001 BC, under the NDP government, did pass a similar bill to Ontario's. Weeks later The BCNDP were defeated in a provincial election and the BC Liberals immediately axed the SLAPP legislation. Despite repeated requests to reinstate the legislation that would give BC judges greater powers to evaluate the merits-or lack thereof-of these types of lawsuits, the BC Liberals have so far refused to do so.
Protective legislation would greatly please Alan Dutton, one of five Kinder Morgan defendants who were threatened with a multi-million dollar lawsuit last year for opposing the 5.4 billion dollar Trans Mountain pipeline expansion.  While Kinder Morgan 'discontinued' the action, this merely meant that it could be resumed at a later time.
Closer to home, there are several pending legal actions that may qualify for the 'SLAPP' moniker. Perhaps if the anti-SLAPP legislation had been in place these may have never come about, or at least would have been speedily resolved – if a judge deemed them to be strategic lawsuits with the goal of thwarting public participation.
Whether there is an active SLAPP suit going on or not, one should consider what effect the very threat of these malicious acts has on our community's ability and willingness to voice opinion and engage. The threat is real, as long as the Province refuses to protect our democracy through legislation.
SLAPP Protection Legislation may be discussed during the next legislative session, or not, depending on the whim of the majority government or an outpouring of support from the
citizenry.