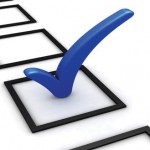 by Roger Stonebanks, citizen journalist
There seems to be a renewed commentary about just what we did – and didn't – vote on when different questions about amalgamation/governance were asked in the Nov. 15, 2014, municipal elections in Greater Victoria. To refresh our memories – here are the facts – the questions that were asked and the results of the referendums in eight municipalities:
SIDNEY — "Are you in favour of a provincially funded study to investigate the feasibility, costs and implications of amalgamating the three municipalities of the Saanich Peninsula?" YES – 2,566; NO – 1,232; eligible voters – 9,100.
NORTH SAANICH — "Are you in favour of a study, provincially funded, to investigate the feasibility, costs and implications of amalgamating the three municipalities on the Saanich Peninsula of Sidney, Central Saanich and North Saanich?" YES – 2,881; NO – 1,727; eligible voters – 9,055. 
CENTRAL SAANICH — "Should the District of Central Saanich petition the Province to fund a cost/benefit analysis of an amalgamation of Central Saanich, North Saanich and Sidney?" YES – 3,588; NO – 1,489; eligible voters 14,242.
SAANICH — "Do you support Council initiating a community-based review of the governance structure and policies within Saanich and our partnerships within the Region?" YES – 21,437; NO – 2,780; eligible voters – 80,986.
VICTORIA — "Are you in favour of reducing the number of municipalities in Greater Victoria through amalgamation?" YES – 18,351; NO – 4,601; eligible voters 69,624.
OAK BAY — "Are you in favour of the District of Oak Bay being amalgamated into a larger regional municipality?" YES – 2,184; NO – 3,594; eligible voters – 14,107.
ESQUIMALT — two referendums were presented, (1) "Are you in favour of the Township of Esquimalt exploring options to achieve efficiencies by further sharing some services with other municipalities?" YES – 3,731; NO – 578; eligible voters 14,545. (2) "Are you in favour of exploring the reduction of the number of municipalities within Greater Victoria through amalgamation?" YES – 2,905; NO – 1,404; eligible voters – 14,545.
LANGFORD — "Are you in favour of the City of Langford being amalgamated into a larger regional municipality?" YES – 2,222; NO – 2,209; eligible voters 23,864.
View Royal, Highlands, Colwood, Metchosin, Sooke — councils did not hold referendums. Eligible voters – 34,505.
                                                            -30-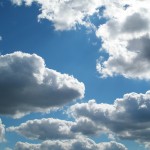 Blue Skies May be Clouding Over for the Pro-amalgamates in #YYJ
by Roger Stonebanks, citizen reporter
Peter Fassbender, the new minister for Community, Sport and Cultural Development, will outline current BC government thinking on amalgamation and governance in a luncheon speech to the Greater Victoria Chamber of Commerce on Nov. 17.
If recent indications stand up, he may not share the same 'blue sky vision' for amalgamating the Capital region as his predecessor, Coralee Oakes, expressed last March to a BC Liberal Party meeting in Victoria.
While the Chamber has    long been a proponent of amalgamating the region, the A-word is missing from the chamber's recent lunch invitation – "Hear Minister Fassbender speak on CRD governance – the way forward!"
The A-word was also missing when Oak Bay Mayor Nils Jensen gave a newspaper interview about his meeting with Fassbender at the Union of BC Municipalities convention in September — "A-word off the radar for province," the Oak Bay News reported.
Still, when Premier Clark replaced Oakes with Fassbender last July, the written mandate to Oakes was renewed unchanged to Fassbender with the A-word along with the alternative "integrate service delivery" – "Develop and present options to Cabinet on potential processes under which local governments could either amalgamate or integrate service delivery by June 30, 2016."
Mayor Jensen told the Oak Bay News that he, Coun. Tom Croft and Chief Administrative Officer, Helen Koning, had "an open and frank discussion and certainly what I thought was quite different was the tone being set by Minister Fassbender around the whole question of amalgamation. The position that was very clearly articulated was that this government will follow the law and not change the law that says no municipality will be forced into amalgamation. He also said there would not be any studies done with a focus on amalgamation, but
his ministry was very much open to facilitating conversations about local governments working together efficiently and effectively."
Jensen does not foresee the province "launching into any study of any kind with respect to the Capital Regional District. I think they see themselves more as a facilitator."
Esquimalt Coun. Beth Burton-Krahn said the published commentary "certainly lines up with what Minister Fassbender said at the UBCM forum on Strong Communities" when he was asked about governance in Greater Victoria.
Burton-Krahn reported on the Facebook Page, Local Governance Talks 2.0, a page which she moderates, that Fassbender commented, "There is not a common point of view across the region – there are a variety of perspectives out of the referendum [in eight of 13 municipalities in Greater Victoria last November] and that current government policy – in fact legislation – means he will not force communities to do anything and that the government will not force anything." He added that, "his staff will help facilitate any discussions with communities that wish to seriously explore options but he would not lead it, he would not lead
discussions."
Meanwhile, Saanich is pressing ahead with its own governance review that voters approved last November in a referendum question that avoided the word amalgamation: "Do you support Council initiating a community-based review of the governance structure and policies within Saanich and our partnerships within the Region?"
Saanich is seeking 13 Saanich residents to serve on its Governance Review Citizens Advisory Committee. (Application can be downloaded HERE). The committee members will be recommended to council by a focus group comprised of representatives of Saanich Advisory Committees plus two members of the Saanich Community Assoc. Network.
"All Saanich residents with an interest in this important topic are encouraged to submit an application. Council is committed to seek diversity – young adults, young parents, seniors, homeowners, renters, newcomers, long-time Saanich residents and taxpayers," Saanich said in a press release.
The written application deadline is Nov. 20 and the committee will start work in January. Successful applicants must be prepared for a minimum 18-month commitment. All committee meetings will be open to the public.
-30-
For earlier news stories about amalgamation/governance, enter "amalgamation" in the search function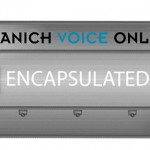 by Michele Murphy
During the 2014 municipal election campaign, Saanich Voice Online (SVO) asked all candidates in Saanich, Central Saanich, North Saanich and Sidney to tell us, in 60 words or less, what they would like to have accomplished in their elected post by Nov 15, 2015, June 1, 2017, and October 1, 2018. We received responses from many, but not all, of the candidates.
We've opened the time capsule and asked the original respondents – those who were elected – to report back on their accomplishments so far.

Here's what some of them had to say …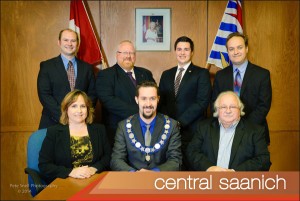 Alicia Cormier
Councillor, Central Saanich
Desired accomplishments completed by 2015
By Nov 2015, Council and the community is celebrating a successful first year of the new Economic Development Advisory Committee and approving its mandate as an ongoing committee.  The success includes the Agricultural Area Plan (Agri/Culinary Tourism) and tangible improvements for all businesses in Saanichton, Brentwood Bay, Keating, First Nations, as well as home based businesses.
Reporting back in 2015:
The Economic Development Advisory Committee (EDAC) is underway with a mandate to advise and assist Council in pursuing the formation of an economic development function for the municipality and to concurrently advise and assist Council in carrying out the corporation's strategic plan.
Membership includes a cross-section of businesses, community associations and residents from all parts of the District.   We are completing a survey to identify local needs and I will be reporting to Council on progress in the near future.
____
Christopher Graham
Councillor, Central Saanich
Desired accomplishments completed by 2015
Implement bylaw changes to foster Keating Revitalization, including a comprehensive bylaw review of Keating Business Park to make redevelopment faster and easier and allowing live work force housing over businesses.  Begin in depth discussion with the Province to find feasible solutions to traffic safety on and off the highway.  Develop infill guidelines to allow infill development that compliments existing neighbourhoods.
Reporting back in 2015:
We are mostly on track.  My biggest accomplishment was the RGS, and council's change of direction re-affirming the existing urban containment boundary.   Council is moving ahead with a Keating 'Business Plan' to update the land-use bylaws.  That is in the strategic plan and going to tender.  Council has a commitment to look at infill guidelines.  Hopefully we will be looking at that this coming year.
____
Carl I. Jensen,
Councillor, Central Saanich
Desired accomplishments completed by 2015
I will be working with all community groups on the development of a walkability master-plan
that will create safe passage between all areas of Central Saanich. By this point I would like to see the plan completed laying out a priority list of roadside trails/paths scheduled for upgrade annually over the next 5-10 years.
Reporting back in 2015:
The Multi-Modal Transportation Project list for Central Saanich has been established, and we recently completed the first project: a bicycle lane on Wallace Drive from Prosser to Blossom Park. The second project that the District will be proceeding with in the future is the multi-use train on Stelly's Cross Road from the Western Terminus (Tsartlip) to West Saanich Road.
____
Niall Paltiel
Councillor, Central Saanich
Desired accomplishments completed by 2015
I will grow my understanding of the processes and establish a new voice at the Council table. I
will investigate the delivery of a more user-friendly municipal website as a measure to improve public outreach. I will also review our infrastructure, sidewalk, and traffic priorities to ensure a common sense and low-cost delivery.
Reporting back in 2015:
I am pleased that I have delivered on my November 2015 Goals for Central Saanich Council. I am growing in my role while working with our communications committee to deliver a new website that should be fully launched in 2016. Further, I have successfully advocated that Council add transportation, mobility and infrastructure projects to our strategic priorities over the next four years.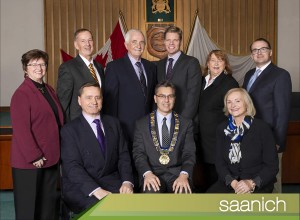 Susan Brice
Councillor, Saanich
Desired accomplishments completed by 2015
After an affirmative vote on the ballot question* we are well underway with an open community
consultation to renew the governance within Saanich and throughout the region.
*Saanich ballot question: Do you support council initiating a community-based review of the governance structure and policies within Saanich and our partnerships within the region?
Reporting back in 2015:
As the first year of this term ends I am pleased to report that I have been appointed to some very important positions. I chair Saanich Parks, Recreation and Trails Advisory Committee, chair the CRD Parks Committee, serve on CRD Governance and CRD Finance Committee, trustee on the Municipal Finance Authority and chair the Victoria Regional Transit Commission.
I proposed to Saanich Council and received unanimous acceptance of a motion to support enshrining the right to a healthy environment in the Canadian Charter. Also, I proposed and had accepted a motion to Saanich Council that properties held by the municipality be governed by the same processes as private property when being considered for change or disposition. This is a commitment that I made during the last election.
As a council we continue to work on the ballot question relating to governance as approved by the voters in the 2014 election.
____
Dean Murdock
Councillor, Saanich
Desired accomplishments completed by 2015
A food security task force has been established and has completed the development of a Food
Security Strategy that will assist the District of Saanich in implementing programs and policies that will ensure Saanich residents have access to health, local, affordable food options.
Reporting back in 2015:
I am pleased to see the Agriculture and Food Security Task Force coming together at last. Saanich is currently taking applications for participation on the Task Force (closing November 6) and seeking an expert consultant to facilitate and assist the Task Force to develop an Agriculture and Food Security Plan, with policies, action items and an implementation strategy. Access to healthy, local, affordable food options is vital for Saanich's Food Future. I look forward to the Task Force coming together and the development of an Agriculture and Food Security Plan.
____
Colin Plant
Councillor, Saanich
Desired accomplishments completed by 2015
Working with the newly elected Council, Saanich's Council Procedure Bylaw has changed to
allow for presentations to Council as well as permitting for questions to be posed at the end of meetings. Additionally, Council and Committee of the Whole meetings can be viewed online.
Reporting back in 2015:
I am very pleased to write that Saanich has introduced a new Procedures Bylaw that allows for greater pubic participation at meetings.  This includes delegations, commenting on agenda items as well as the creation of a monthly Open Forum. While we have not yet introduced webcasting, we have budgeted for it to happen this year.

Heather Gartshore
Councillor, North Saanich
Desired accomplishments completed by 2015
Council will be adopting a Local Area Plan, which addresses growth by way of increased housing
density in the McTavish/East Saanich/Canora Road area, having been informed by a thorough public consultation process in which residents have confidence. Being respectful, I will have enjoyed a first year in office, with plenty of healthy debate, free of acrimony and friction.
Reporting back in 2015:
Council unanimously supported a motion to undertake a Goals and Community Values Survey, assessing attitudes related to future growth and density in North Saanich. The results will inform our next steps regarding the need for an OCP review and potential scope.
It is a pleasure to work with my colleagues at North Saanich, and a privilege to serve my community.
 ____
Geoff Orr
Councillor, North Saanich
Desired accomplishments completed by 2015
Initiate local area planning for the McTavish and Tsehum housing areas. Contribute positively
to effective Council dialogue. Participate in the Saanich Peninsula Housing Partnership initiative. Determine whether or to what extent a review of the OCP is warranted. Take appropriate action based on the outcome of the amalgamation question.
Reporting back in 2015:
The council dialogue has been respectful and constructive. Housing discussions took place as part of strategic planning exercise. Council recently endorsed staff recommendation to carry out community survey. Our housing partnerships have been active and the CRD recently completed a housing gap analysis, which will be considered as part of further action by Peninsula municipalities. OCP review decision will follow community survey results. There has been correspondence with the Ministry of Community, Sport and Cultural Development regarding amalgamation question results. Future direction is uncertain. Advanced conversations with Victoria Airport Authority and the Ministry of Forest, Lands and Natural Resource Operations related to a public boat ramp in Pat Bay. (Note from editor – this came in in point form and has been revised to fit SVO's formatting)
____
Celia Stock
Councillor, North Saanich
Desired accomplishments completed by 2015
Draft of an Affordable Housing Policy is being written; A Council approved Review of portions
of the Official Community Plan (OCP) is underway; That property tax can be maintained at reasonable levels, with minimal increase; That there is momentum on the Sandown development agreement for the commercial property.
2015 is the Jubilee celebration for North Saanich.  As a member of the Planning Committee, I would like to look back and say, we have had a wonderful, exciting Jubilee year with many memorable events for all residents; That I will have been able to mentor and assist new Council members with our work, so that Council can be more effective, and these members will have had an easier transition to Councillor.
Reporting back in 2015:
Property tax has been maintained at reasonable levels, with only a minimal increase in 2015.
Unfortunately, due to circumstances beyond Council's control, we have not had much momentum on development of the commercial portion of the Sandown property.
Our North Saanich Jubilee year celebration has been highly successful, with historic story telling, pancake breakfast new Jubilee Park dedication, Aviation Museum commemoration and other events, which have included all residents.  These have been happy and jubilant events for all.
We have an effective, hard working Council, and I have assisted new Council members with the transition to Councillor.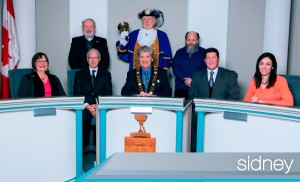 SVO has not received any responses from Sidney councillors.
SVO will update this article as additional responses come in.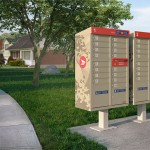 by Roger Stonebanks, citizen reporter
For Sidney, Canada Post's decision to temporarily suspend the conversion across Canada of home mail delivery to community mailboxes came too late – the 110 community mailboxes constructed earlier this year went into operation on Monday (Oct. 26, 2015). If the conversion were planned for November or later – it would have been suspended.
Sidney residents were advised last May that the switch would be made in the fall for 3,300 addresses that had received home delivery.
Canada Post announced in a statement just seven days after the defeat of the Harper Government in the October 19th federal election that they are temporarily suspending future deployment of the program to convert door-to-door mail delivery to community mailboxes. You can find their complete statement HERE.
Sometimes the dry Minutes of municipal council meetings suggest more than is recorded.
by Roger Stonebanks, citizen journalist
Below is an example from the Saanich council meeting of Sept. 28, 2015, detailing how Coun. Dean Murdock resigned – or tried to – from the Finance, Audit and Personnel Standing Committee (FAP) earlier this year. Mayor Richard Atwell responded as shown in the Minutes. Saanich Voice Online (SVO),has emailed Coun. Murdock and Mayor Atwell to ask them to comment.
Coun. Murdock told SVO that it has been "a great experience to serve on FAP" since 2008. "I've taken on many additional commitments as a councillor since first starting serving on FAP and the time has come for me to focus my energies elsewhere. Coun. Wergeland, who does not chair any other Saanich committees or serve on any of the regional committees, has offered to serve on the committee. To date, Mayor Atwell has not responded to either of us on this matter.
"In my seven years on council, I've been appointed to, and stepped down from, several committees and boards [he listed 15 to SVO]. This is the first time I've ever had the chair refuse to accept or acknowledge my resignation."
Minutes of the Sept. 28, 2015, Saanich council meeting.
FINANCE, AUDIT AND PERSONNEL STANDING COMMITTEE Memo from Councillor Murdock dated September 15, 2015 requesting Council direction on the membership of the Finance, Audit and Personnel Standing Committee.
Councillor Murdock stated: – He had provided Mayor Atwell with his resignation from the Finance, Audit and Personnel Standing Committee (FAP) on May 28, 2015; he met with the Mayor in June to discuss and left the meeting understanding that his resignation had been accepted. – In the September FAP minutes, it was noted that he sent his regrets for the meeting; Councillor Murdock would like confirmation of his resignation.
Mayor Atwell stated: – Mayors appoint Council members to Standing Committees and can rescind appointments; a letter of resignation is not typically the practice. – It is a Council member's responsibility to respond to the Mayor's appointments and to fulfil their mandate under the Community Charter which is to participate in meetings to which they are appointed. – He would like to defer the discussion about committee membership and revisit Councillor Murdock's resignation.
Councillor Murdock stated: – He is open to discussing committee membership but it is not his intention to participate further on FAP.
Mayor Atwell stated: – Council members have a responsibility to participate on committees; further discussion should take place and a replacement could be appointed.
Councillor Wergeland stated: – He is interested in serving on the FAP committee. – He is concerned that this item has come forward at a Council meeting.
Councillor Derman stated: – It is the prerogative of the Mayor to appoint Standing Committee members; the Community Charter does not state that "members must serve"; it speaks to "members who are willing to serve". – Councillors should have the right to decline serving on a committee if they choose.
Councillor Brownoff stated: – Standing Committees are appointed by the Mayor; Council needs to recognize that Councillors' workloads are different.
Councillor Sanders stated: – Councillors may have work and family obligations which may make attending meetings difficult; we don't want to preclude residents who work full time from running for municipal Council.
MOVED by Councillor Brice and Seconded by Councillor Murdock: "That the report from Councillor Murdock dated September 15, 2015 be received; and that the item be referred to a future meeting for further discussion." CARRIED
Here is Coun. Murdock's Memo
Memo To: Mayor and Council
From: Councillor Dean Murdock
Date: September 15, 2015
Subject: Finance, Audit & Personnel Membership

I wrote to Mayor Atwell on May 28th to indicate that after six years as a committee member, the time has come for me to step down from the Finance, Audit and Personnel Standing Committee (attached). Mayor Atwell and I met on June 29th, and I left the meeting with the understanding that he had accepted my resignation from the committee.

Much to my surprise, the draft minutes for the FAP meeting held on September 3rd, indicate that I had sent regrets for the meeting. It was my expectation that, as I am no longer a member of the committee, my name would not appear in the minutes as not attending. It is my hope to have this matter clarified and my resignation from FAP confirmed.

I have asked that the issue of FAP membership be included on this evening's agenda to seek Council's direction on the membership of the FAP committee.

Sincerely,
Dean Murdock
Saanich Councillor
Here is Coun. Murdock's email to Mayor Atwell of May 28, 2015
Hi Richard,

As you consider restructuring FAP, I respectfully request that my name not be included as a member. I've served on FAP since 2008 and have enjoyed it tremendously. It's extremely valuable to gain an understanding of the workings of each department.

As my professional role continues to evolve, it is increasingly challenging for me to attend meetings during the day. The water commission and library board (on which I also sit) both meet near my office over the lunch hour, which make them easier to attend. Regrettably, I'm not able to make myself available to attend FAP or the restructured committees that replace it.

Thanks very much.
Dean Murdock
Councillor
District of Saanich
UPDATE ("What's Going on Here" – continued)
Saanich Voice Online has noticed that the District of Saanich website has two postings since the council meeting on Sept. 28, 2015, that list municipal committee appointments. One is "revised" dated Oct. 8, 2015, the other is "revised" dated Oct. 13, 2015. In both postings Coun. Dean Murdock's name does not appear on the Finance, Audit and Personnel Committee (although, confusingly, his posted biography still has him as a member of FAP).
 SVO asked Mayor Richard Atwell and Coun. Murdock for comment.
 Coun. Murdock replied:  "I'm not aware of the changes to the membership list. As far as I'm aware, there have been no formal changes to FAP membership. I have asked that the minutes indicate my resignation from the committee, as received by Council on Sept 28."
 SVO has not received a reply from Mayor Atwell.
 The FAP is a "standing committee" meaning that the mayor appoints the members. The current composition of the committee is – Mayor Atwell as chair, and Couns. Vicki Sanders, Colin Plant and Fred Haynes.
-30-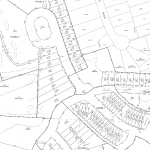 by Roger Stonebanks
Aragon (Cordova Bay) Properties Ltd. has submitted (Sept. 30, 2015) its rezoning application to Saanich for development of the 26-acre (10.6 hectares) former Trio property at Cordova Bay Road/Alderley Road/Fowler Road. As previously reported, the plan is for 385 dwelling units in a mix of attached and detached houses, condos ranging from three to six storeys and a small commercial space. The site plan is available HERE and is also posted on the District of Saanich website.
SVO's most recent article on the Cordova Bay development can be found HERE.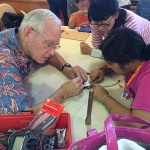 A small group of Saanichites are adding Repair as the fourth R of the Environment
The traditional three R's of the environment are reduce, reuse/re-purpose, and recycle. A small group of enthusiastic citizens are planning to add another R to that list – repair.
This Fall Repair Café Saanich will be added to the growing list of Repair Cafés happening throughout the world. The morning repair workshop is part of a movement that sees neighbours working together in new ways. The idea is to connect people that are able to make small repairs of household items with people that have items that need to be repaired. They broken item owner can either learn how to make the repair, or have it done for them.
"The idea is nothing new," says one of the Saanich event organizers Marsha Henderson, "Repair Cafés began in Amsterdam in 2010, and have been gaining in popularity ever since. Victoria has just had their third successful event. What is new is that it's happening in Saanich," she adds.
The small team of organizers includes Henderson, Saanich farmer Shellie MacDonald, Saanich small business owner Michele Murphy, and Colwood resident, and experienced Repair Café volunteer repairer, Emmet McCusker. "A few of us were talking online about going downtown to the Repair Café Victoria's Spring event when I suggested that Saanich needs one of their own. Marsha immediately said yes, and before we knew it we were meeting in my garden over the complete do-it-yourself kit that Emmet had downloaded from the RepairCafe.org website," recalls Murphy.
The group's vision for the project is pretty simple, "We want to connect with our neighbours over shared values and experiences, keep stuff out of the landfill, and teach each other new skills," explains Henderson. "I contacted Saanich asking for a free space and they were really supportive," she adds.
The first event will take place on Oct. 17th from 10:30-1:30 pm at the Saanich Commonwealth Place in the Douglas Fir Room.
Organizers would like to have as many talented volunteer repairers on hand as possible to work on whatever broken household items people might bring in. Using Victoria's recent event as an indicator, they are expecting to see a lot of small appliances, maybe some toys or small furniture that could use a spot of glue, maybe a bicycle or two, lamps in need of re-wiring, and maybe even a teddy bear needing a patch.
The repairs are done free of charge. Tools and some materials will also be on hand. Donations for, or of supplies are gratefully accepted. People are asked to email the organizers to let them know what kind of repairs you'll be bringing, but drop-ins are welcome too.
If you are able to volunteer your talents as a repairer, or are willing to help out another way – or have something that needs repairing – please email the organizers at: Saanich RepairCafe@gmail.com
Saanich Repair Café organizers will be presenting at the Wednesday October 7th RON Talks, 7 pm at Crumbsies Café in Royal Oak. See their Facebook page for updates.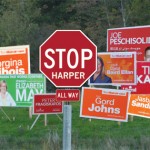 …might just require Extraordinary Civic Duty
by Michele Murphy
"In adverse circumstances actions that might have been rejected under other circumstances may become the best choice." ~unknown
In ordinary times one's civic duty is, at a minimum, to make an informed decision about who to vote for. And then, come election day, vote. Many democratically active citizens take further steps by donating to the local candidate and party of their choice, or volunteer their time to help get their local candidate elected. This is representative democracy, and in a healthy democracy this creates a government that is generally representative of the values and visions of its citizens.
But are the outcomes of Canadian elections truly representative of the values and visions of its citizens – or even its voters? Is simply voting enough to ensure that they are? Are these ordinary times?
Fair Vote Canada, Leadnow, Dogwood Initiative, Strategicvoting.ca, and Strategicdonation.com all say a resounding NO, it is not, they are not, and are asking Canadians to campaign and vote strategically this election, in order to bring in a government that will change our unfair electoral system.
Hisham Abdel-Rahman of Strategicvoting.ca says, "In the Canadian political discourse, the Conservatives won [the 2011] election with 37% of the vote while the other three progressive parties (NDP, Green and Liberal) shared 63% of the vote and lost the election."
Leadnow, a progressive independent advocacy organization's website, says, that the first-past-the-post voting system splits the vote and distorts democracy. When asking their community for direction on their campaign focus, Leadnow's elections campaign manager Amara Possian told Common Ground that, "Canadians were tired of our broken, distorted democracy in which a majority of voters can vote for change and still see Stephen Harper win 100% of the power with thirty-something percent of the vote."
So what's the best strategy for changing the system?
Fair Vote Canada asks us to make 2015 the last unfair election, calling on Canadians to vote for a candidate who supports proportional presentation. Simple. But how do we ensure that a government that would make these needed changes gets into power – while we are still voting with the antiquated system that we have now?
A growing number of progressive – or at least non-Conservative – organizations are suggesting that research and strategy are the work-around to our problematic electoral system. Frequent, local polling that informs strategic donating, campaigning, candidate withdrawal, and voting are all part of the extraordinary measures that are being proposed as a way to elect a government that more accurately reflects the values and visions of Canadians.
Traditionally, publicly released research on the progress of election campaigns is through media-commissioned polling. Continual polling is expensive and so is limited to national, provincial, and in rare cases, regional polling. National polls use a sample size of as little as 2,400 people, or as many as 7,000. And even at the top end, national polling can't drill down to the kind of local detail that strategic voters need to make their ballot box entries count.
This election is different. Both Leadnow and local pipeline and democracy activists Dogwood Initiative have been championing local polling like never before. They're focusing on ridings where they feel they can make the most difference. Leadnow has identified 72 swing ridings where voters can cast their ballots strategically to ensure that the Conservatives do not return to power. Dogwood is commissioning research on seven.
But there's more that we can do to make progressive change than just a well-placed check-mark. Strategic donating and campaigning are also being suggested.
Leadnow's 'Vote Together' campaign focuses on 31 ridings up from just 13 in August, with over 70,000 people (and rising) pledging to vote strategically. It has teams on the ground in 12 ridings across the country and they promise to conduct riding-specific research in any riding in which 500 or more people pledge to vote strategically based on the findings of that research.
Dogwood Initiative's ask is not necessarily strategic voting, but voting for change. The new riding of Esquimalt-Saanich-Sooke is one to watch, according to Dogwood. Incumbent New Democratic Party (NDP) Member of Parliament Randall Garrison still holds the lead, but the recent gains that the Conservatives are enjoying at the national level are being seen at the local level as well, with the Conservatives, Liberals, and Greens in a three-way tie for second place.
The riding of Courtenay-Alberni is another new riding that, according to Dogwood-commissioned polling, has NDP candidate Gord John seeing a slight dip in support with second-place Conservative and sitting MP John Duncan coming within six points. In this riding, being strategic could make the difference between a progressive win and a Conservative one. Dogwood will be actively campaigning in this riding.
Strategicdonation.com is the non-partisan effort of Mitch Anderson. He suggests that while a vote for the right candidate is fine, only 15% of the country live in ridings where changing our vote would have any chance of making a difference. He says that money is king in elections, and the Conservative Party of Canada's war chest is more than the NDP and the Liberal's combined. Add to that the longest, most expensive election in the past 100 years – and you have the progressive nightmare. Using projections posted by ThreeHundredEight.com, Anderson details 65 ridings where he feels individual donations will make a difference in this election. He says, "While you can't send them your vote – you can send them your money."  He's included Courtenay-Alberni as one of those ridings where your money could make the difference.
Tyee founding editor David Beers took the strategy one giant step further asking "no-chance" candidates running against the Conservatives to sign a Canada First Pledge committing to dropping out of the race on or before the deadline for having a name removed from the ballot.
Strategicvoting.ca's goal is simply to elect as many progressive MPs as possible through the use of strategic voting. Founder Abdel-Rahman claims that 128 districts will change the outcome of this election, including 65 identified swing ridings. The website offers analysis of all 338 ridings and suggests a candidate in each riding for your strategic voting consideration. "In a lot of ridings, I think people think there is no way a progressive candidate can win, so they don't vote," says Abdel-Rahman. "But I'm hoping that if enough people go out, surprises can happen."
Not everyone agrees strategic voting and campaigning are the best choices, adverse circumstances or not. Many don't like to be told what to do. Many believe that it just doesn't work. CUPE National president Paul Moist told the Huffington Post, "At best, [strategic voting] is a guessing game that tends to favour the Liberal Party and, in many cases, the Conservative Party by preventing people from voting for the NDP."
In a 2008 interview with the Toronto Star, Green Party leader Elizabeth May urged Canadians to do all they can to throw Prime Minister Stephen Harper out of office. She even suggested they shouldn't vote Green if another candidate had a better chance of defeating a Conservative. But May is now advising her video audience to "Vote for what you want."
Experts like Richard Johnston, a UBC political science professor, say this type of strategic voting has had little impact on past elections because voters need strong signals on who they should back. "In the past, when there hasn't been such signalling, people have tended to follow the trends in national polls," said Johnston.
This election, through the efforts of Leadnow and Dogwood Initiative, much of the electorate will have access to current local signalling on who to back in their own ridings. "It's the first time that anyone has done anything of this scale, with this kind of (polling) information and with this kind of volunteer capacity to get out the vote," Leadnow's Possian told Reuter's.
The options seem to be simple: stick with your riding, vote with your heart, and hope for the best. Or – think big-picture, long-term, donate to, and volunteer for ridings that,with your help, will see one less Conservative be elected come October 20th. And vote strategically.
If successful, this will be the last election that this will need to happen.
Saanich-Gulf Islands All Candidates Debate on September 19th in Brentwood Bay.
Alicia Cormier (NDP), Tim Kane (Liberal), and incumbent Elizabeth May (Green) outline their party's platform and take questions from the audience.
Special thanks to Ratepayers and Residents of Central Saanich for hosting the debate and Ed Johnson for recording it.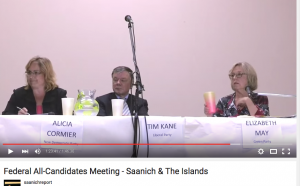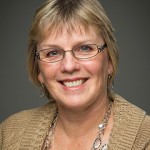 by Sue Stroud
"The last amalgamation in BC was that of Abbotsford and Matsqui to form the City of Abbotsford in 1995," explained civic educator Mona Brash speaking at the Residents and Ratepayers of Central Saanich Society (RRoCSS) meeting last spring. "Now, some in the newly-formed municipality are expressing concerns about unexpected social problems that arose because of that amalgmation."
Brash explained that many problems arose from the increase in development that took place following Abbotsford's amalgamation. The social problems included homelessness, caused by rapid growth and gentrification; and degradation of the area's natural eco-systems: stream quality was affected, wildlife habitat threatened, tree retention lost.
Brash suggested that a great place to start when considering amalgamation is to consider what local government is, and what purpose it serves. She explained that it is often the civic level of government that is touted as the level of government closest and most directly impacting the daily lives of citizens. It is also the level at which c i t i z e n s have the most input into decision-making and can most easily hold politicians accountable.
Some of the questions that came up during discussion at Brash's presentation included: "Would Central Saanich lose control over its farmland if it was amalgamated with North Saanich and Sidney? How many councillors would there be and from where? How would a change in councillor/citizen ratio impact local accountability and control? Would reducing 27 councillors to nine reduce local input? Who would such a change benefit?"
Some RRoCSS members expressed concern that it would be easier for developers to pressure councils if the councillors were from areas not impacted by the development. For example councillors from an urban area like Sidney might be less inclined to pay heed to concerns brought forward by citizens of rural Central Saanich where farmland preservation, stream protection and other issues are paramount. The loss of local councillors could equate to some loss of local autonomy and accountability.
Brash suggested that community organizations, like the Ratepayers, are wise to be out in front of the issue of amalgamation, so that special-interest groups from outside the community do not control the agenda. She noted that current BC legislation prohibits the provincial government from imposing amalgamation on local governments.
Brash concluded by suggesting to the Ratepayers that, "Your side on this issue is concerned with what happens to democracy and local control, the 'yes' emphasizes policing and other shared services and reduced costs."
She added, "It's time to make the 'yes' side provide fully documented local examples to prove their case."
-30-