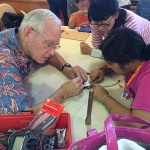 A small group of Saanichites are adding Repair as the fourth R of the Environment
The traditional three R's of the environment are reduce, reuse/re-purpose, and recycle. A small group of enthusiastic citizens are planning to add another R to that list – repair.
This Fall Repair Café Saanich will be added to the growing list of Repair Cafés happening throughout the world. The morning repair workshop is part of a movement that sees neighbours working together in new ways. The idea is to connect people that are able to make small repairs of household items with people that have items that need to be repaired. They broken item owner can either learn how to make the repair, or have it done for them.
"The idea is nothing new," says one of the Saanich event organizers Marsha Henderson, "Repair Cafés began in Amsterdam in 2010, and have been gaining in popularity ever since. Victoria has just had their third successful event. What is new is that it's happening in Saanich," she adds.
The small team of organizers includes Henderson, Saanich farmer Shellie MacDonald, Saanich small business owner Michele Murphy, and Colwood resident, and experienced Repair Café volunteer repairer, Emmet McCusker. "A few of us were talking online about going downtown to the Repair Café Victoria's Spring event when I suggested that Saanich needs one of their own. Marsha immediately said yes, and before we knew it we were meeting in my garden over the complete do-it-yourself kit that Emmet had downloaded from the RepairCafe.org website," recalls Murphy.
The group's vision for the project is pretty simple, "We want to connect with our neighbours over shared values and experiences, keep stuff out of the landfill, and teach each other new skills," explains Henderson. "I contacted Saanich asking for a free space and they were really supportive," she adds.
The first event will take place on Oct. 17th from 10:30-1:30 pm at the Saanich Commonwealth Place in the Douglas Fir Room.
Organizers would like to have as many talented volunteer repairers on hand as possible to work on whatever broken household items people might bring in. Using Victoria's recent event as an indicator, they are expecting to see a lot of small appliances, maybe some toys or small furniture that could use a spot of glue, maybe a bicycle or two, lamps in need of re-wiring, and maybe even a teddy bear needing a patch.
The repairs are done free of charge. Tools and some materials will also be on hand. Donations for, or of supplies are gratefully accepted. People are asked to email the organizers to let them know what kind of repairs you'll be bringing, but drop-ins are welcome too.
If you are able to volunteer your talents as a repairer, or are willing to help out another way – or have something that needs repairing – please email the organizers at: Saanich RepairCafe@gmail.com
Saanich Repair Café organizers will be presenting at the Wednesday October 7th RON Talks, 7 pm at Crumbsies Café in Royal Oak. See their Facebook page for updates.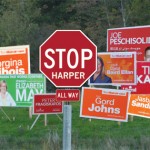 …might just require Extraordinary Civic Duty
by Michele Murphy
"In adverse circumstances actions that might have been rejected under other circumstances may become the best choice." ~unknown
In ordinary times one's civic duty is, at a minimum, to make an informed decision about who to vote for. And then, come election day, vote. Many democratically active citizens take further steps by donating to the local candidate and party of their choice, or volunteer their time to help get their local candidate elected. This is representative democracy, and in a healthy democracy this creates a government that is generally representative of the values and visions of its citizens.
But are the outcomes of Canadian elections truly representative of the values and visions of its citizens – or even its voters? Is simply voting enough to ensure that they are? Are these ordinary times?
Fair Vote Canada, Leadnow, Dogwood Initiative, Strategicvoting.ca, and Strategicdonation.com all say a resounding NO, it is not, they are not, and are asking Canadians to campaign and vote strategically this election, in order to bring in a government that will change our unfair electoral system.
Hisham Abdel-Rahman of Strategicvoting.ca says, "In the Canadian political discourse, the Conservatives won [the 2011] election with 37% of the vote while the other three progressive parties (NDP, Green and Liberal) shared 63% of the vote and lost the election."
Leadnow, a progressive independent advocacy organization's website, says, that the first-past-the-post voting system splits the vote and distorts democracy. When asking their community for direction on their campaign focus, Leadnow's elections campaign manager Amara Possian told Common Ground that, "Canadians were tired of our broken, distorted democracy in which a majority of voters can vote for change and still see Stephen Harper win 100% of the power with thirty-something percent of the vote."
So what's the best strategy for changing the system?
Fair Vote Canada asks us to make 2015 the last unfair election, calling on Canadians to vote for a candidate who supports proportional presentation. Simple. But how do we ensure that a government that would make these needed changes gets into power – while we are still voting with the antiquated system that we have now?
A growing number of progressive – or at least non-Conservative – organizations are suggesting that research and strategy are the work-around to our problematic electoral system. Frequent, local polling that informs strategic donating, campaigning, candidate withdrawal, and voting are all part of the extraordinary measures that are being proposed as a way to elect a government that more accurately reflects the values and visions of Canadians.
Traditionally, publicly released research on the progress of election campaigns is through media-commissioned polling. Continual polling is expensive and so is limited to national, provincial, and in rare cases, regional polling. National polls use a sample size of as little as 2,400 people, or as many as 7,000. And even at the top end, national polling can't drill down to the kind of local detail that strategic voters need to make their ballot box entries count.
This election is different. Both Leadnow and local pipeline and democracy activists Dogwood Initiative have been championing local polling like never before. They're focusing on ridings where they feel they can make the most difference. Leadnow has identified 72 swing ridings where voters can cast their ballots strategically to ensure that the Conservatives do not return to power. Dogwood is commissioning research on seven.
But there's more that we can do to make progressive change than just a well-placed check-mark. Strategic donating and campaigning are also being suggested.
Leadnow's 'Vote Together' campaign focuses on 31 ridings up from just 13 in August, with over 70,000 people (and rising) pledging to vote strategically. It has teams on the ground in 12 ridings across the country and they promise to conduct riding-specific research in any riding in which 500 or more people pledge to vote strategically based on the findings of that research.
Dogwood Initiative's ask is not necessarily strategic voting, but voting for change. The new riding of Esquimalt-Saanich-Sooke is one to watch, according to Dogwood. Incumbent New Democratic Party (NDP) Member of Parliament Randall Garrison still holds the lead, but the recent gains that the Conservatives are enjoying at the national level are being seen at the local level as well, with the Conservatives, Liberals, and Greens in a three-way tie for second place.
The riding of Courtenay-Alberni is another new riding that, according to Dogwood-commissioned polling, has NDP candidate Gord John seeing a slight dip in support with second-place Conservative and sitting MP John Duncan coming within six points. In this riding, being strategic could make the difference between a progressive win and a Conservative one. Dogwood will be actively campaigning in this riding.
Strategicdonation.com is the non-partisan effort of Mitch Anderson. He suggests that while a vote for the right candidate is fine, only 15% of the country live in ridings where changing our vote would have any chance of making a difference. He says that money is king in elections, and the Conservative Party of Canada's war chest is more than the NDP and the Liberal's combined. Add to that the longest, most expensive election in the past 100 years – and you have the progressive nightmare. Using projections posted by ThreeHundredEight.com, Anderson details 65 ridings where he feels individual donations will make a difference in this election. He says, "While you can't send them your vote – you can send them your money."  He's included Courtenay-Alberni as one of those ridings where your money could make the difference.
Tyee founding editor David Beers took the strategy one giant step further asking "no-chance" candidates running against the Conservatives to sign a Canada First Pledge committing to dropping out of the race on or before the deadline for having a name removed from the ballot.
Strategicvoting.ca's goal is simply to elect as many progressive MPs as possible through the use of strategic voting. Founder Abdel-Rahman claims that 128 districts will change the outcome of this election, including 65 identified swing ridings. The website offers analysis of all 338 ridings and suggests a candidate in each riding for your strategic voting consideration. "In a lot of ridings, I think people think there is no way a progressive candidate can win, so they don't vote," says Abdel-Rahman. "But I'm hoping that if enough people go out, surprises can happen."
Not everyone agrees strategic voting and campaigning are the best choices, adverse circumstances or not. Many don't like to be told what to do. Many believe that it just doesn't work. CUPE National president Paul Moist told the Huffington Post, "At best, [strategic voting] is a guessing game that tends to favour the Liberal Party and, in many cases, the Conservative Party by preventing people from voting for the NDP."
In a 2008 interview with the Toronto Star, Green Party leader Elizabeth May urged Canadians to do all they can to throw Prime Minister Stephen Harper out of office. She even suggested they shouldn't vote Green if another candidate had a better chance of defeating a Conservative. But May is now advising her video audience to "Vote for what you want."
Experts like Richard Johnston, a UBC political science professor, say this type of strategic voting has had little impact on past elections because voters need strong signals on who they should back. "In the past, when there hasn't been such signalling, people have tended to follow the trends in national polls," said Johnston.
This election, through the efforts of Leadnow and Dogwood Initiative, much of the electorate will have access to current local signalling on who to back in their own ridings. "It's the first time that anyone has done anything of this scale, with this kind of (polling) information and with this kind of volunteer capacity to get out the vote," Leadnow's Possian told Reuter's.
The options seem to be simple: stick with your riding, vote with your heart, and hope for the best. Or – think big-picture, long-term, donate to, and volunteer for ridings that,with your help, will see one less Conservative be elected come October 20th. And vote strategically.
If successful, this will be the last election that this will need to happen.
Saanich-Gulf Islands All Candidates Debate on September 19th in Brentwood Bay.
Alicia Cormier (NDP), Tim Kane (Liberal), and incumbent Elizabeth May (Green) outline their party's platform and take questions from the audience.
Special thanks to Ratepayers and Residents of Central Saanich for hosting the debate and Ed Johnson for recording it.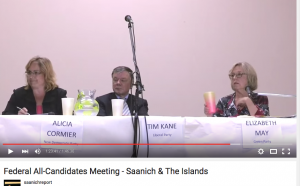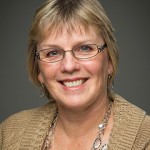 by Sue Stroud
"The last amalgamation in BC was that of Abbotsford and Matsqui to form the City of Abbotsford in 1995," explained civic educator Mona Brash speaking at the Residents and Ratepayers of Central Saanich Society (RRoCSS) meeting last spring. "Now, some in the newly-formed municipality are expressing concerns about unexpected social problems that arose because of that amalgmation."
Brash explained that many problems arose from the increase in development that took place following Abbotsford's amalgamation. The social problems included homelessness, caused by rapid growth and gentrification; and degradation of the area's natural eco-systems: stream quality was affected, wildlife habitat threatened, tree retention lost.
Brash suggested that a great place to start when considering amalgamation is to consider what local government is, and what purpose it serves. She explained that it is often the civic level of government that is touted as the level of government closest and most directly impacting the daily lives of citizens. It is also the level at which c i t i z e n s have the most input into decision-making and can most easily hold politicians accountable.
Some of the questions that came up during discussion at Brash's presentation included: "Would Central Saanich lose control over its farmland if it was amalgamated with North Saanich and Sidney? How many councillors would there be and from where? How would a change in councillor/citizen ratio impact local accountability and control? Would reducing 27 councillors to nine reduce local input? Who would such a change benefit?"
Some RRoCSS members expressed concern that it would be easier for developers to pressure councils if the councillors were from areas not impacted by the development. For example councillors from an urban area like Sidney might be less inclined to pay heed to concerns brought forward by citizens of rural Central Saanich where farmland preservation, stream protection and other issues are paramount. The loss of local councillors could equate to some loss of local autonomy and accountability.
Brash suggested that community organizations, like the Ratepayers, are wise to be out in front of the issue of amalgamation, so that special-interest groups from outside the community do not control the agenda. She noted that current BC legislation prohibits the provincial government from imposing amalgamation on local governments.
Brash concluded by suggesting to the Ratepayers that, "Your side on this issue is concerned with what happens to democracy and local control, the 'yes' emphasizes policing and other shared services and reduced costs."
She added, "It's time to make the 'yes' side provide fully documented local examples to prove their case."
-30-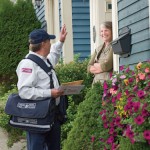 Community Mailboxes coming to Sidney this Fall.
by Roger Stonebanks, and Michele Murphy
Canada Post is expected to start installation shortly of community mailboxes in Sidney with full implementation in the fall for 3,300 addresses that now receive home delivery of mail. Affected residents in Sidney were advised of the change last May.
The news is contained in the minutes of the Sidney council meeting of July 13. The change is part of a nation-wide switch to community mailboxes.
Marnie Armstrong, director of municipal engagement for Canada Post, told Sidney council that the shift from paper to
digital correspondence means Canada Post must change the way it delivers mail. She said that two-thirds of Canadians now receive mail via community mailboxes.
But not everyone is happy with the change, nor do they agree that it is necessary.
A petition on Change.org is currently sitting with over 225,000 signatures, just 75,000 shy of its 300,000 goal. The petitioners claim that the impact on particular groups of Canadians hasn't been properly considered, citing residents of areas with considerable snowfall, or sweltering heat, people with disabilities, and the elderly. The petition also cites the loss of a projected 8,000 jobs at the Crown Corporation, as well as neighbourhood degradation as reasons for reconsidering of the decision.
Armstrong told SVO that Canadians are using the postal service much differently today – for example, mail volume has
dropped to 4.6 billion pieces in 2014 from six billion in 2006. Doorto-door delivery costs $289 per address compared with $111 for a community mailbox in 2014, she said.
But the Canadian Union of Postal Workers tells a different story. The union says that the financial situation of Canada Post
Corporation does not require such drastic service cutbacks. They claim that in the second quarter of 2014 the Canada Post Corporation reported $62 million in profit and has reported profits in 17 of the past 19 years.
While Sidney doesn't suffer great snowfalls or sweltering heat, and is not home to a mail sorting plant and as such won't suffer great job losses, it is home to a great many seniors. Most of the 11,000 plus people who live in Sidney are over 50 years old. In fact, the federal riding of Saanich-Gulf Islands is the third largest senior population in Canada and the highest median age.
What may be the most radical opposition to the mail delivery change came in August as Montreal Mayor Denis Coderre took a jackhammer to a newly poured community mailbox footing, a stunt that may see the mayor charged with a criminal offence. SVO has asked Sidney Mayor Price if he has plans to don a hard-hat and visi-vest in defence of his citizens' rights to door mail delivery, but we have not heard back as yet.
Jonathon Dickie, in MP Elizabeth May's office, said they received a flurry of feedback right after the initial announcement, "But constituents now seem resigned that there is little that can be done to reverse the decision until after the general election."
The NDP, which is leading in the polls at the time of this posting, announced that, if elected, they will terminate Canada Post's phase-out plan and restore service to those households that have already lost their home mail delivery.
-30-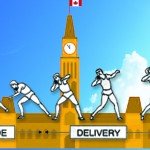 Making big change takes more than just a ballot-box mark
by Michele Murphy
#HeaveSteve is a thing. Apparently a big thing. In an August online poll on Rabble.ca, more than 73% of respondents said that they would vote strategically in order to change government.
A quick Google search of the popular hashtag will turn up almost half a million hits – like the emerging Youtube sensation "Heave Steve – Prince Albert Riding 2015." The little ditty's second verse laments, "the glacier's are melting, and there's water on the run, we're burning up the oil when we've got the wind and sun, and with Stevie at the helm, nothing's being done!" While not on this year's Billboard charts, it is gaining national attention after Council of Canadians chairperson Maude Barlow apparently encouraged members to show the video at each tour stop this election season, and it's rocking #54 on the Top 50 Stephen Harper Protest Songs playlist (another thing).
Non-Conservative federal politics has long been heated in the south Vancouver Island region with New Democrats, Liberals and Greens battling it out for the anything but Conservative (ABC) vote. A quick glance through the #cdnpoli Twitter feed will see any number of discussions amongst progressives on Canada Pension Plan contributions, family law, caucus whipping, voting reform, senate abolition, and even the contentious Bill C-51, the Conservative's anti-terror bill, (anti-democracy bill?). But in the big picture these could easily be considered nuances among progressive ideas. The one thing that all ABC voters can agree on is Stephen Harper must go.
But how does one effectively Heave Steve?
If polls are any indication of actual voter intention then the NDP's Thomas Mulcair should be booking a truck for the move into Sussex Drive in October. ThreeHundredEight.com has both Randall Garrison and Elizabeth May back in Ottawa in time for the first snowfall. But polls are increasingly unreliable, and this election campaign is unprecedentedly long. A lot can happen in the days ahead, and the Conservatives have been thought to pull some very shifty tricks at the last minute (election eve calls from the "NDP" in 2009 that saw Liberal hopeful Briony Penn lose by less than the unrequited votes sent the NDP's way).
Sadly, for the local voters who think Harper is past his expiry date, the election of two incumbent non-Conservative MPs won't ensure Harper gets taken off the shelf. What can a Saanich and the Peninsula progressive do to make a difference in the big picture outcome besides making their mark on October 19th? What other agency do you have to make a difference? According to both Dogwood Initiative and Leadnow.ca, lots.
Both Dogwood and Leadnow are non-partisan progressive advocacy groups working towards change in Canada. Leadnow's main focus is on democracy, climate change, and economic inequality; Dogwood's is reclaiming decision-making power over air, land and water. Their tools: social media, telephones, doorbells, and people.
For the 2015 election Leadnow has created the Vote Together campaign asking people to take a pledge to vote and campaign strategically. The goal, campaign manager Amara Possian told the Huffington Post, is to defeat Conservative candidates by uniting centre-left voters around one candidate in selected ridings. Leadnow asks that voters not only mark their ballots strategically, but focus their donations and their volunteer time with the big-picture in mind. "Regardless of where you live, each and every one of us has a crucial role to play in the Vote Together campaign," they write in a recent email to their list. The group has identified 72 Conservative swing ridings that they feel efforts to avoid vote-splitting will make a difference. And they are asking for all the help you can give – donations, phone callers, door-knockers directed to these specific swing ridings.
Likewise, Dogwood Initiative, based in Victoria, has done its own polling and analysis, and has teams on the ground ready to influence wherever they can around progressive change through the federal electoral process. And they are asking for support as well, through donations and volunteering in ridings that they feel will make the most difference.
Leadnow executive director Lyndsay Poaps told The Tyee this past August that, "In 2011 a majority of Canadians voted for change, but the non-Conservative vote was split. Sixty per cent of the electorate voted against Harper, but the Tory leader emerged with 100 per cent of the power in Ottawa."
We'll find out on October 19th if Heaving Steve was really a thing.
---
For more information:
Leadnow.ca
VoteTogether.ca
DogwoodInitiative.org
ThreeHundredEight.com
CBC Poll Tracker
Rabble Poll on Strategic Voting 
13 Swing Riding Polls – Wave One
CUPE letter to LeadNow
Harold Steves tells it like it is – or was in 2013, as the case may be.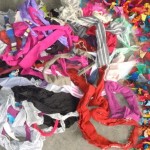 A look at the world of recycling, reusing, and refusing, clothes
by Carole Pearson
Have you noticed the proliferation of thrift shops and donation drop-off bins around our community? The numerous charity thrift shops use the bins to collect the clothing that they use to generate revenue to support worthwhile community programs while helping shoppers stretch their dollars on clothing and household items. 
Victoria's Women in Need says its three retail shops help fund their $1 million a year operating budget. Beacon Community Services' seven thrift stores raise $1.6 million in annual revenue and the Canadian Diabetic Association's (CDA) Clothesline program, through its partnership with Value Village, brings in $10 million per year. 
Last year in Vancouver and Victoria, The Salvation Army Thrift Store recycled 5.4 million pounds of cloth,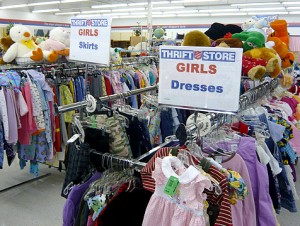 82,000 lbs of purses and belts, and 208,000 lbs of shoes – still too many people are throwing clothes that they feel may be unfit for re-sale, directly into the garbage. 
Eco Canada Textile Recycling says "Canada adds close to two million tonnes of textile waste to landfills each year."  
That's just one of the problems with today's cheap fashions. They are cheaply priced, they don't last long in terms of wear or style, and they take effort to recycle. The low price tag of these fashions means consumers are buying and disposing of clothing in greater volumes than ever before – and far too many of these garments are winding up in our landfills.
What many people don't know is thrift shops are not always the final destination for their used clothing nor are charities the only ones to profit from the discarded items. Andrew Brooks, author of Clothing Poverty, says, "As little as 10 to 30 percent of what is given to UK charities overall actually ends up being sold over-the-counter. It is a similar proportion in the US and Canada." 
While stained and worn clothing can't be resold – it doesn't necessarily have to be landfill either. Sonja Sharp's article in the March, 2014 issue of Vice Magazine, "What Actually Happens to Donated Clothes," states, "Of the roughly two million tons of used clothing Americans recycle each year, less than half is ever worn again: 30 percent is cut up for use as industrial rags, and another 20 percent is shredded for couch stuffing and home insulation."
Entire industries have developed within the used apparel trade such as clothing recyclers or textile merchants, rag graders, and fibre buyers. The United Nations Comtrade Database shows exports of $185 million (2013) by Canada's top 10 used clothing exporters. If these did not exist, one can only try to imagine how to manage this surfeit of unwanted clothing, besides stuffing landfills to capacity. 
Clothing recyclers collect second-hand clothing donations by the truckload. At the warehouse, items are sorted and graded and then compressed into 100-pound bales and priced according to the contents. Most of the buyers are used clothing traders in Africa, the Indian sub-continent, and Latin America. 
Speaking with The Guardian's Marc Gunther, US-based Community Recycling president Ira Baseman "unapologetically admits that his company is a for-profit business." 
"We're not asking for donations," he explains. "We don't use the D-word. It's recycling, it's re-use. People don't object when for-profit companies recycle newspapers, bottles or cans," he notes. "Why should clothes or shoes be different?" 
So, instead of tossing that stained or torn shirt or blanket into the garbage, why not donate it to the Salvation Army or Value Village where it can continue to provide some good for community.
-30-
More from the Salvation Army:
Once items are collected from donation bins they are sent to a Distribution and Recycling Centre or directly to a local Thrift Store. Items are then sorted and placed on the floor.

The Salvation Army Thrift Store often receives donated clothing that cannot be sold in stores because it is torn, stained and/or overly worn.  The Salvation Army Thrift Store is still able to generate funds from these clothing donations and divert them from local landfills by selling them to cloth graders.

The cloth graders re-sort the materials; turning some into rags, selling other parts for the fibre content used to make things such as upholstery stuffing and carpet padding, or resells the items in foreign markets.

This results in a win-win situation for the environment and for The Salvation Army as these clothing items stay out of our landfills and generate funds to help our organization provide community programs and services such local food banks, shelters, daycare programs and children's camps.

Last year in Vancouver and Victoria, The Salvation Army Thrift Store recycled 5.4 million pounds of cloth, 82,000 lbs of purses and belts, and 208,000 lbs of shoes.

The Salvation Army Thrift Store works with WASTECH in Vancouver whom facilitates and manages the recycling of municipal solid waste disposal for communities in southwestern British Columbia.

The Salvation Army Thrift Store also participates in an electronics recycling program as mandated by the provincial government.

More information can be found on our website.
But are they Minister Coralee Oakes' Peter Fassbender's visions, or Premier Clark's?
by Michele Murphy
Just after SVO's August issue press-time the BC Liberal government announced a cabinet shuffle that sees, among several changes, Coralee Oakes moved to Small Business, Red Tape, and liquor, and former Education Minister (and former mayor of Langley) Peter Fassbender take over the Community, Sport and Cultural Development  – and Translink – file.
This shift comes on the heels of Coralee Oakes meeting with most of the mayors, councils, and CAOs from the Capital Region. It also comes on the heels of SVO releasing an online story of Oakes' meeting with the Victoria-Swan Lake BC Liberals and Amalgamation Yes guests at a breakfast meeting. In this meeting Oakes talks of her long-time vision of amalgamating the Capital Region, and what that might look like.
Why the shuffle? Was it something that Oakes did wrong, or Fassbender does right – and if so, what, and how will it affect Saanich and the Peninsula? Whatever the ministerial change means, the written mandate from Premier Clark to Fassbender on July 30 is the same as her written mandate to Oakes on June 12 – "Develop and present options to Cabinet on potential processes under which local governments could either amalgamate or integrate service delivery by June 30, 2016."
SVO's printed August issue leads with the following update to our on-line story. SVO will continue to update the story as details and analysis become available.
July 29, 2015 – Community, Sport and Cultural Development Minister Coralee Oakes met last month with some of the councils from around the CRD, after having invited all to separate 30-minute meetings. Many of the Capital Region's mayors and councillors emerged hopeful of seeing a robust and unbiased investigation into governance. 
Following Saanich's meeting, with the Minister Councillor Fred Haynes commented, "An important observation I had was that the word 'amalgamation' did not appear in any process the minister described, or in the outcomes. Instead the emphasis was on the need for very good data, a very good and transparent process of public education such that the data can be understood, and that this leads to the opportunity for the people of the region to eventually have their say through a referendum."
Saanich Councillor Colin Plant repeated comments made by the minister including her saying that "there is no pre-determined outcome," and that "improved governance, and not amalgamation, is the goal." Plant felt that, "People's concerns were allayed by the Minister's comments."
View Royal's outspoken Mayor David Screech said, 'The minister is interested in discussing governance issues in general as opposed to doing an amalgamation study."
But are they Minister Coralee Oakes' Peter Fassbender's visions, or Premier Clark's
by Michele Murphy
If an open, honest investigation into local governance in the Capital Region is what you're looking for, this all sounds hopeful. But a recording of a private March 10, 2015 breakfast meeting where Minister Oakes spoke to a gathering organized by the BC Liberal Victoria-Swan Lake Riding Association tells a different story.A link to a recording of the meeting is found on the Amalgamation Yes website.  The recording has Oakes addressing the amalgamation-friendly crowd candidly and openly, making references to her long-time dream of amalgamating Victoria. 
Oakes opened the presentation recalling a "blue-sky" Liberal caucus event where the premier [Clark] asks her caucus to put on the table something that they really, really want to do. Minister Oakes picks the amalgamation of Victoria as her "blue-sky" vision, saying that she thinks that it's time. She says that she spent 14 years working with the BC Chamber of Commerce. She explained that the Chamber has a key policy around the amalgamation of Victoria communities. 
Oakes, a self-proclaimed process-person, lays out the path ahead. Directly after what she refers to as a successful referendum result, she says,  "The first step is that local governments have to ask us to do a governance study." And for the municipalities that won't come forward Oakes says that the Province can, "do supportive work, reminding the local governments what the citizens have asked for." Oakes cautions that, "amalgamation is going to be a long process, and we might need to look at phased-in approach."
A member of the audience suggests that it would be wise to call the mayors together for a conversation. In response Oakes says that she "runs into this little challenge around respecting local governments' autonomy. That's the one challenge that I always have, because if we didn't have that one little piece, man what I could do." Her audience laughs.
Oakes suggests that no one wants to be left out of conversations. If they can get two or three local mayors, the other communities will follow. "What I am saying is I have a letter from the city of Victoria saying they want to have a meeting with the minister. We are going to send that letter out, which is going to drive the conversation, " says Oakes, adding, "I guarantee you, if I say that I'm going to sit down with Victoria to talk about this, other people are going to want to come and be part of that conversation."
Oakes went on to say that she wants to look at what type of grassroots processes they use, citing pros and cons on the size of the grassroots movement. Is it a citizen-led conversation, and if it is, the conversation would then need to invite the Province into the conversation.
The minister assures the audience that resources are available. The money has been put aside for the governance study. 
So why the disconnect? Why is Oakes now speaking of improved governance, and not amalgamation? Could it be that Oakes has changed her blue-sky vision? Or is it something else?
The probable answer to the language softening is found just 18 minutes into her presentation to the breakfast group when Oakes says, "As we come forward I think you're going to see us use different language. You're going to see us use language like restructuring. You're going to see shared services. I didn't want to come into the room and have that language and then you think that I'm trying to steer us away from what was on the ballot."
Victoria's Mayor Lisa Helps, met with the minister on July 14th, but has been rather reluctant to use any language at all around the meeting. Helps met with Oakes in private, without her council, and except for a re-tweet of Oakes' Twitter comment, "Great meeting with @lisahelps. Lots of optimism and ideas!," Mayor Helps has yet to respond to SVO's request for comment. 
While Oakes may have changed the language, it seems that Premier Clark didn't get the memo. In the Premier's June 12 annual mandate letter to Oakes she stated that the minister was to, "Develop and present options to Cabinet on potential processes under which local governments could either amalgamate or integrate service delivery by June 30, 2016." 
Mayors and Councillors from Central Saanich, North Saanich, and Sidney met separately with Community Minister Coralee Oakes on Tuesday, July 14. SVO asked mayors and councils from Saanich and the Peninsula for comment on the Minister's March 10th presentation providing a transcript of the event.
Long-time Saanich Councillor Vicki Sanders said that had she heard the recording before council met with Minister Oakes she would have had a clearer understanding of the use of the words governance and integration rather than amalgamation. Sanders says, "I am now aware that the intention is to encourage amalgamation." 
North Saanich Councillor Celia Stock felt that the Minister's March 10th comments were unclear. Stocks asks, "Is her blue sky vision about amalgamation or better governance? Does she think that better governance at the municipal level will be attained by amalgamation?"
One thing Oakes has said that is clear, democracy is difficult.
 -30-
For more info:
Coralee Oakes, Minister of Community, Sport & Cultural Development on Amalgamation at March 10, 2015 or on DropBox
Peter Fassbender Mandate Letter, July 30, 2015
Coralee Oakes Annual Mandate Letter, June 12, 2015
More stories on amalgamation and governance on SVO – HERE.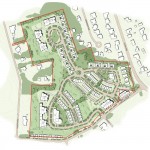 Aragon Properties Cordova Bay project reduced to six storeys
by Roger Stonebanks, citizen journalist
A contentious 12-storey condo proposed for the former Trio property in Cordova Bay has been reduced to six storeys by owner/developer Aragon Properties.
As well, the number of dwelling units planned for the 26-acre (10.6 hectare) site at 755 Cordova Bay Road has been reduced to 385 from 443 or 13 per cent, David Roppel, Aragon's director of planning and development, told Saanich Voice Online.
The 12-storey building and the number of dwelling units were raised as objections at a public input meeting organized by Aragon on May 30, 2015, in Cordova Bay.
Neil Findlow, Senior Planner at the District of Saanich, told Saanich Voice Online that Aragon Properties has provided "a preliminary submission. Planning is reviewing the submission and will advise Aragon about possible process and additional information that may be required for a formal application (for rezoning). A formal application is expected in the late summer."
Findlow said that discussions are on-going with Saanich staff about site servicing "and in particular, options to address sewerage flow from the site which would exceed the capacity of seven litres per second. The current proposal would generate a flow of +/- 15 litres per second and would require upgrades to the downstream sewerage system at Aragon's expense. Aragon is in discussion with our Engineering Department about possible options including on-site detention. Saanich made Aragon aware of the sewerage flow limitation before it purchased the property."
Findlow added that Aragon "has stated that updates of the geotechnical reports and a Traffic Impact Analysis are currently being prepared and will form part of the formal submission."
No dollar figure has been put on the proposed development which comprises a mix of housing types including row houses, single-family houses and taller buildings between three and six storeys, arranged in three terraces as well as 2,500 square metres (26,909 square feet) of commercial space. Aragon bought the property last year from the McLaren family for $6.1 million.
The site is one of the last significant properties within the Saanich Urban Containment Boundary and the Sewer Service Area.
-30-
For more information: 755 Cordova Bay Road
Contact David Roppel at Aragon Properties – droppel@aragon.ca
Neil Findlow at Saanich Planning – neil.findlow@saanich.ca
More on this story:
Major Housing Development Planned For Cordova Bay (May 31, 2015)
Encouraging the Community Early, and Often (May 3, 2015)