Why advertise with Saanich Voice Online?
Saanich Voice Online is proud to offer full colour, glossy ads in our monthly printed issues. Your ad is mirrored online and set up with a link to your website or desired location.
All ads, both on and offline, are randomized each month to give every advertiser equal visibility.
Your ad is professionally designed with your branding and your message. All ads are proofed for your approval before printing and upload. Ads can be changed once every three months for seasonal specials.
Get started by filling out the form below.
Ad Sizes and Specifications
Click here for ad specifications and submission form.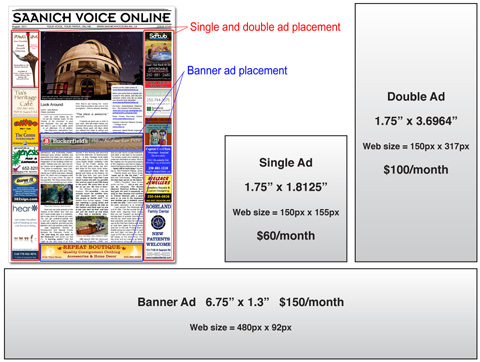 Saanich Voice Online Advertising Terms and Conditions
---